EFMB
A think-fast game with braincrashing mechanics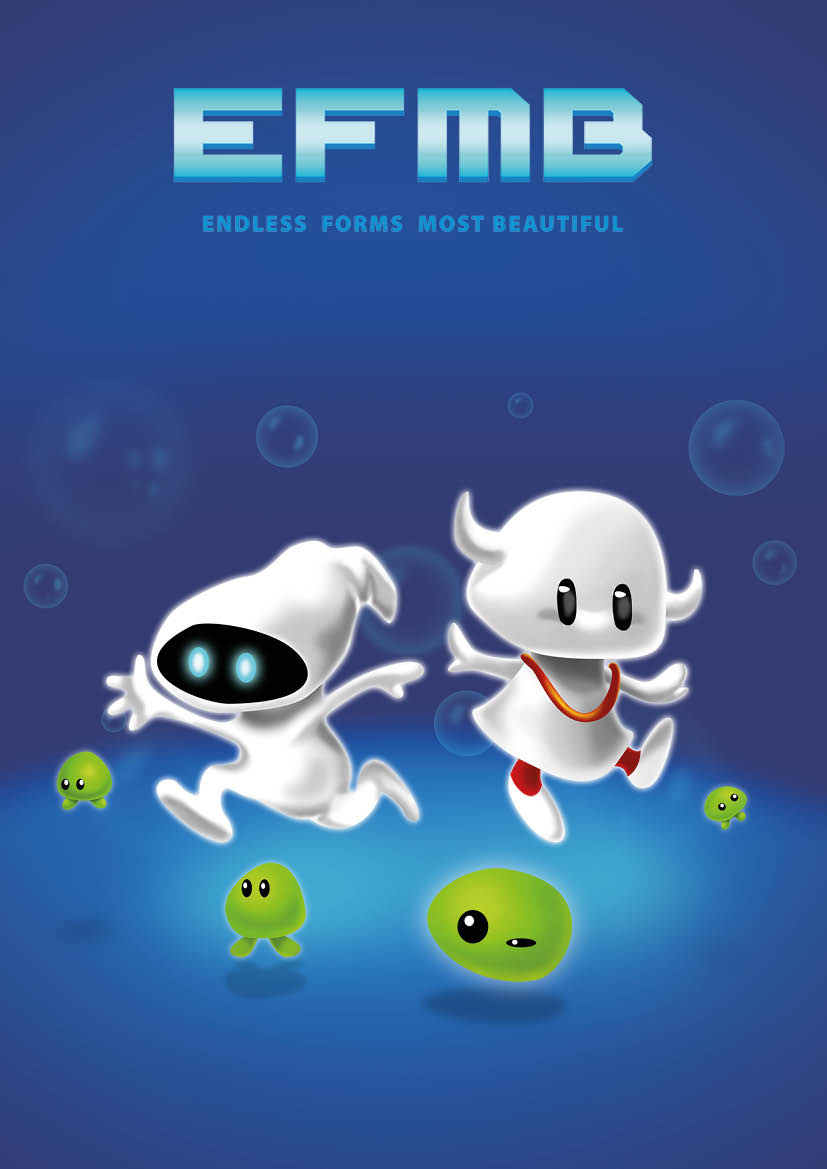 A game by
Dave Hughes
Remake by
Locomalito
Music and sound
Gryzor87
Illustration
Marek Barej
Release date
July 7th, 2012
Genre
Single-screen arcade
Developed over
3 months
Plot
Join Moebius and Pucky on their quest to rescue hundreds of lost imps (aliens, or whatever you call them) and return them to their natural habitat in unexpected but familiar places.
Trailer
The game
EFMB is the remake of the ZX Spectrum game created by Dave Hughes in 2012.
Collect all imps in each screen while avoiding dangers to win. Sounds easy right? The problem is that you have to act fast but things doesn't work like you are used to. Not at all… The remake has new elements and game modes for both cooperative and competitive plays.
Key features

Braincrashing game mechanics
2 players with cooperative and versus modes
15 levels with randomly picked backgrounds and imps
You can play with a single hand using arrow keys
Around 15 minutes of game length (once mastered)
Screenshots
Facts
It's based on the original game created by Dave Hughes.
The project started with the initiative of RGCD to remake contemporary games for classic computers in contemporary computers.
It was my first game for more than a single player.
Download